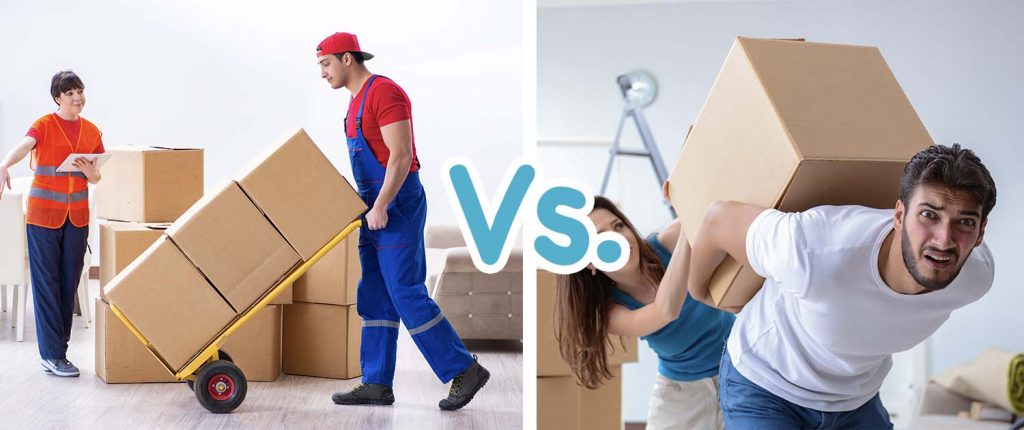 Hire Movers
Long-distance travel has been made quite simple by the sophisticated modes of transport which are available nowadays. It is quite simple to obtain a flight ticket to a faraway destination and believe that you will arrive in one piece. However, most people have that slight doubt when they have to check-in their luggage. Most people at least know of one person whose bags were misplaced at the airport and could not collect them at their destination.
This is probably the biggest stress on any long-distance moving trip. Will all my items (large or small) arrive at the correct address? This is exactly why it is important to use a reputable moving company when planning a long-distance move. The going advice in the industry is that (1) you first read the reviews and comments made about this company. This will give you a snapshot idea of their reputation and service delivery ratings. When you make a booking to move your items, (2) ensure that you provide the correct pick-up and destination addresses. This is probably where the initial tensions arise if this is logged in incorrectly. These addresses influence the cost of the service and the planned delivery times. If these two agenda points are well executed, then the remaining logistics should proceed seamlessly.
Long-distance trips for large and small items should not be a doubtful experience. However, the experience entirely depends on the reputable company you select to be at your service.
We at LoadALot pride ourselves on the quality and professional long-distance service we offer. We have moved client's valuables from Johannesburg, Durban, Pretoria to Cape Town and back for almost 4 years and all our clients are happy and reusing our services. It takes more than just loading and offloading to ensure a client's furniture is delivered, but communication, professionalism, and integrity of which we at LoadALot regard as our core values.